Employees:
Employees are Companies' greatest assets and often not considered at their right value. We believe that care, coaching, attention and development of workforces is magnifying Organisation's potential.
Ensure having the right people at the right position, assessing job fit:
Job Description pertinence

Skills and experience 

Employees' need, attitude and engagement

Work environment

Recruitment support
Candidates' appraisal
All levels of management Coaching & Mentoring:
Discover, source, develop and retain talents

Develop Teams exploring options and aspirations

Challenge assumptions and analyse new ways of thinking

Develop Emotional Intelligence

Executive and Life Coaching

Neuro Linguistic Programming

Team Leadership

Employee Training

Employee engagement 

People Management

Continues Improvement and Change management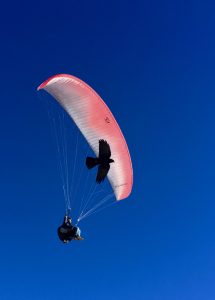 Continuing Airworthiness Organisation (EASA Part M)
Aircraft Maintenance Organisation (EASA Part 145):
If you intend to build your own Part M and/or Part 145 organisation, if you are experimenting challenges with your existing one or if you look to partly or fully outsource it, our expertise comprises and is not limited to:
Maintenance Information Systems & ERPs

Gather and structure Business Requirements
Evaluate suitable solutions and support implementation
Support Data migration
Develop Competence Centres and Key Users structures for the administration and further development of the applications

Selection & Implementation of Digital solutions such as

Resource and Capacity planning
Process Management
Document Management System
Archiving
EFB
Dashboards/Analytics

Continuous Improvement

KAIZEN, LEAN, Six Sigma and 5S
Executives, Post holders and Managers

Assessment of existing holders
Coaching & Mentoring on punctual or longer period
Review Business Matrix and assess, enhance or develop adapted KPIs dashboards

Review or writing of documents such as
Part M & Part 145 (or equivalent if not EASA approved)

Complete Engineering & CAMO functions and processes
Complete Base Maintenance, Line Maintenance, Outstations, Workshops, MCC, Workshops functions and processes
Capability development and approval process
Quality, Safety & Compliance:
Cornerstone of our industry, allowing no compromises.
Why not get an external point of view before audit or looking for advises on how to close highlighted gaps in your Organisation?
Quality Assurance & Quality Control in Maintenance, Continuing Airworthiness & Operations
Compliance Monitoring
Auditing techniques (including Training)
Safety Management System
International Project Management
Quality and Compliance Teaching & Mentoring
International Auditing of Vendors, Suppliers, Service Providers and Sub-Contractors
Outsourcing of audit activities (Vendors, Suppliers, Contractors, Lease Companies...)
Quality & Safety Audits
Aircraft inspection / Airworthiness review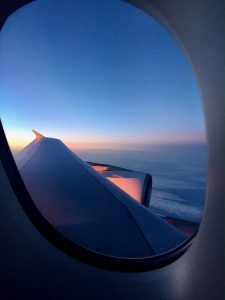 Part 21 & Part 147
Supply Chain Management & Flight Ops:
Upon detailed request from your side, we will be able to support you fully or partnering with one (or more) of our affiliates.
The advantage for your Organisation is to deal with a single entity that will centralise your requests and deliver solutions.
Analysis & Valuation of Business models:
Together with our affiliates, we propose maximising your organisation effectiveness conducting market, schedule, network and fleet studies . We can as well assist you sourcing aircraft or launching your own Operation.
Contract Preparation & Negotiation:
If you believe that your organisation requires additional negotiating skills, or if you are willing to get an external and neutral point of view to get the best value for your business, we provide consultants with a strong experience in negotiation with buyers, suppliers and service providers.
We can as well review your contracts and look for optimisation and synergies by renegotiation or consolidation.